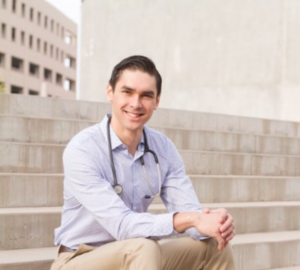 Hi there.
I'm Dr. Mitchell. I try my hardest to guide women and men with autoimmune disease in fixing their dysregulated immune systems.
Dysregulated immune systems typically cause the expression of diseases that fall into the realm of an internal medicine subspecialty called rheumatology.
Such expressions include:
Ankylosing Spondylitis/Spondyloarthropathy
Gout
Giant Cell Arteritis
Fibromyalgia
Systemic Lupus Erythematosus
Polymyalgia Rheumatica
Psoriasis
Psoriatic Arthritis
Rheumatoid Arthritis
Osteoporosis
My favorite 3 diseases to study and treat are Lupus, Rheumatoid Arthritis, and the seronegative Spondyloarthropathies.
Why rheumatology?
Because it's interesting. Because it's complex. Because Hickam's dictum. During my training in medical school, my brain always went to the less common differential diagnoses.
They say if you're in Texas and you hear hooves, it's a horse, not a zebra. Yet I was always attracted to the zebras.
You have a cold? Boring.
Diabetes and overweight? Boring.
Porphyria… Idiopathic Thrombytopenic Purpura…Lupus? All far less common, but cool!
That said, I think this less linear, less vertical thinking pattern serves me in a field that is anything but that. If you read more about rheumatology, you'll see what I mean.
There is probably also influence in my own health struggles, since I wasn't the healthiest kid growing up.
As a kiddo, I was chronically underweight, dealt with intermittent atopic disease, chronic anemia, Raynaud's, fatigue, digestive problems, chest pain, and mood problems. All very non-specific and easily sortable into an autoimmune/rheumatologic sort of category. 
The other part of it is being a detective of sorts. It's really a neat thing sitting down, hearing someone's story and putting all the pieces together in a revealing way.
What I do for you:
As mentioned above, I help you find out why you have rheumatologic or autoimmune disease and help you find a solution. 
There are hundreds of ways this could be effecting you. Maybe you're unable to regulate your mood, finding yourself irritable, depressed and apathetic about the things that used to bring you the greatest joy. It could mean keeping your rheumatoid arthritis from destroying your fingers and ruining your career as a musician, photographer or software designer. Or maybe it means solving the coagulation issues caused by your Lupus or APS, resulting in multiple miscarriages and getting in the way of your dreams of creating a family. Or perhaps calming the chronic pain and stiffness you feel that is keeping you from maintaining your independence. Maybe you just want to minimize your reliance on drugs and medication.
Regardless of where you are on your health journey and whatever your goal is, my job is to work with you to get you there.